Jah Work. (guitar 2)
For this superb track from "The Will to live" , you have to use several acoustic guitars, of which one is a 12-strings...
I offer you the tab in two formats : a picture and with guitar-pro ( for the ones who don't know guitar-pro : click here for a trial version ). Several pages this time for uploading questions. There is one page per guitar.
- guitar 1
- guitar 2
- guitar 3

The guitars are tuned one tone lower ( D, G, C, F, A, D ). The tempo is 120.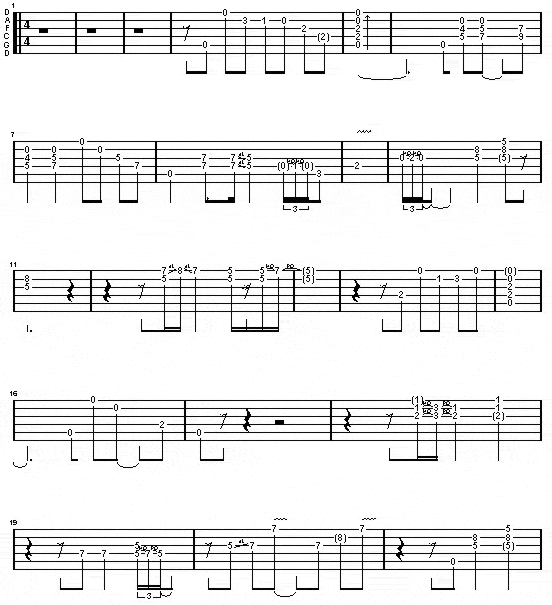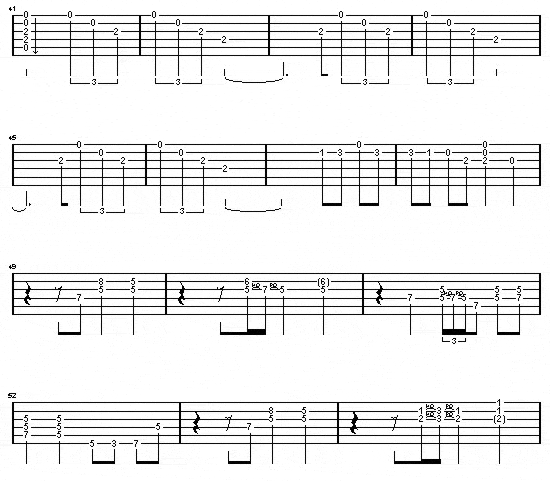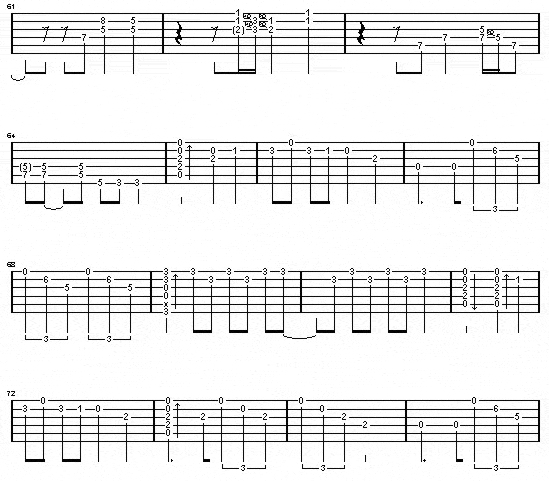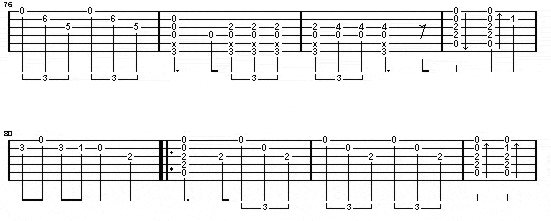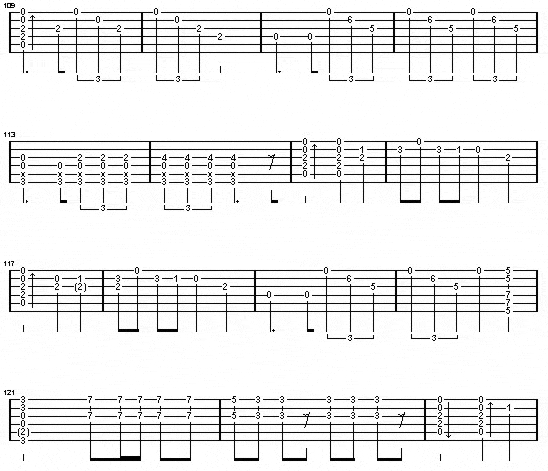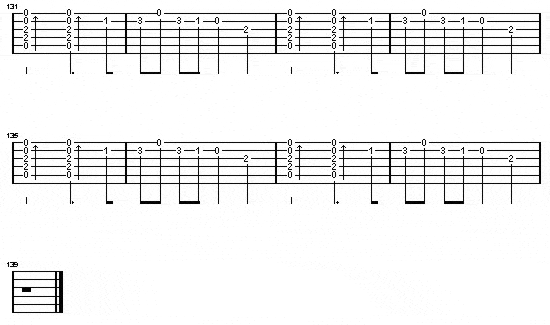 With guitar-pro : Jah Work (47 Ko). The bass is on the fourth track...See the bass tab under a picture format : jah work-bass.
The clip : Jah Work (8860 Ko).