Burn To Shine. (guitar 2)
For this track from the last album, you have to use an electric guitar with overdrive...
Ben Harper : "The sentence "Funny things you learn from your mama, like the way you throw your head back when swallowing pills" waq inspired by a poetry book entitled "If I put my hands lightly over your eyes" écrit par Terri Phillips. The orginal text was : "It's strange the things you learn from your mother, like the way to throw your head back when you're swallowing pills".
I offer you the tab in two formats now : with guitar-pro( for the ones who don't know guitar-pro : click here for a trial version ) and under a picture format. Several pgaes for uploading questions.
- guitar 1 (rythmic guitar)
- guitar 2 (solo guitar)
The guitars are tuned normally, as well as the bass. The tempo is 133.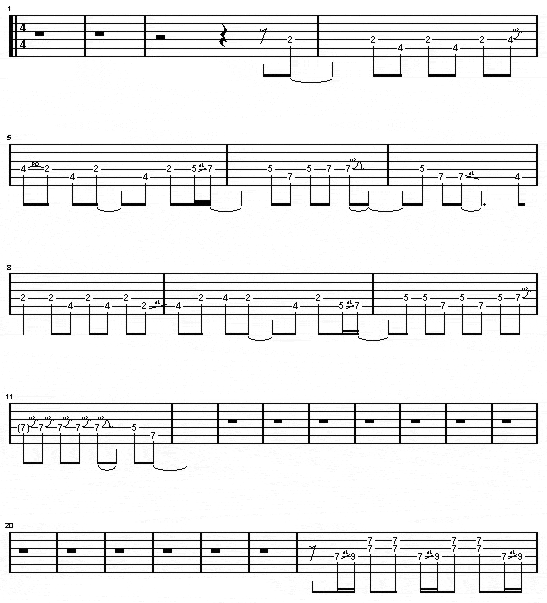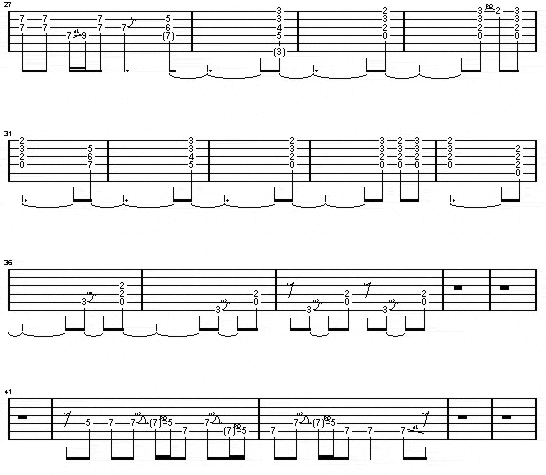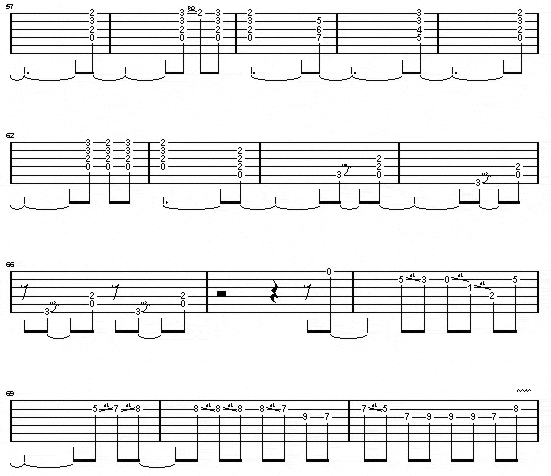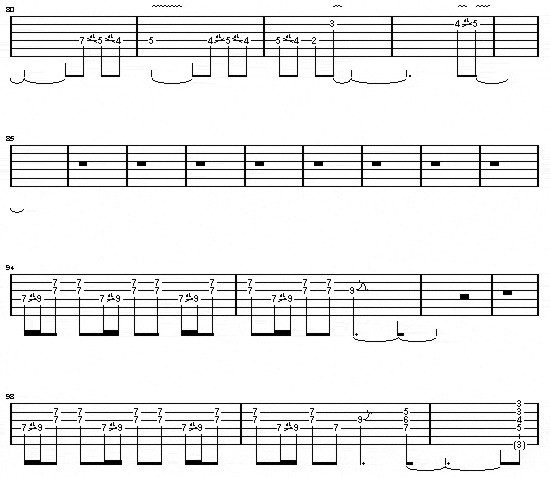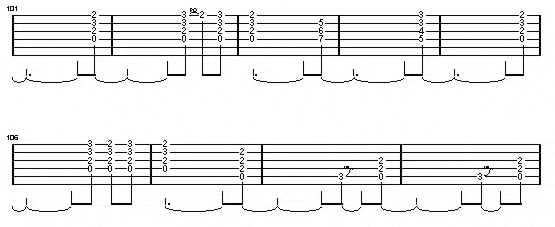 With guitar-pro : Burn to shine (37 Ko). The bass is on the third track. See the bass tab under a pciture format : Burn to Shine-bass.
The clip : Burn to shine (8109 Ko)