The slide guitar
Officially it is around 1890 that the expression "steel guitar" appeared, with reference not to the guitar itself but to the play of the hawaien guitarist Joseph Kekuku. Walking a day along the track, he would have gathered a nail, then do it slide on the strings discovering in this way a new sound.
The industry of record turn towards this style of music and some stars made their appearance like Joseph Kekuku himself, Pale K. Lua (his friend) and Sol Hoopii.
Then the interest for the slide guitars is revived with the appearance of blues in the 1920's. In this way Charly Patton devellop his technique of slide and use sometimes his guitar in an hawaien style, put on his knees and slided with a knife. In the same time, Son House prefers play with a bottleneck and alternates the bass played with the thumb and the parts played in slide.
The important representative of this technique are then : Robert Johnson, Bukka White, Gus Cannon, Leadbelly, Blind Willie Johnson and Tampa Red (nicknamed the sorcerer of guitar).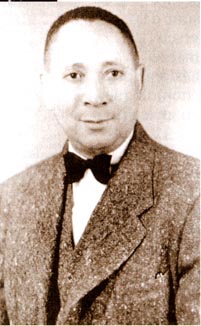 Now a lot of artists use the technique of slide , in pop, rock, hard, hip hop. Then Beck or Aerosmith used it on some of their titles. The present specialists are Rainer, Ry Cooder, Bob Brozman and of course Ben Harper...
We can then hope that the slide guitar with such representatives will know a new essor and not simply be listed in the category "world music".