Mama's Trippin'.
For this track from "The will to live", you have to use an electric guitar with a wah-wah effect.
I offer you the bass line and the main riffs for the moment.


The bass is normally tuned. The tempo is 104.

For the bass players this track is available with guitar-pro : Mama's Trippin' for bass (2 Ko).
Lyrics :
Can you tell me why
you're so uptight
out of your head
and ain't talkin' right
Can you tell me why
your mind ain't straight
out of touch
and can't relate
Mama's Trippin'
daddy's slippin'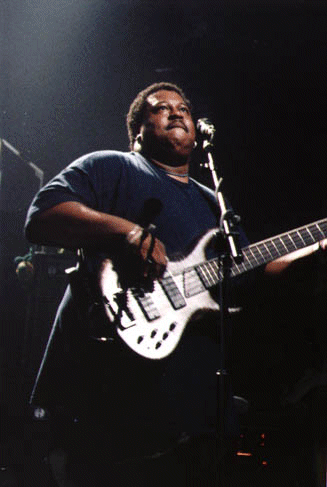 Everybody's talkin' 'bout
keepin' it together
but I see people splittin'
when there's inclement weather
What you want is what I want
so why can't we agree
if I could be inside of you
maybe I could see why
Mama's Trippin'
daddy's slippin'
You and I ain't spoken
ain't spoken for a week
soon there won't be nothin'
nothin' left to speak
Things ain't the same
since you've gone insame
lets' take some time
and ease the strain
Mama's Trippin'
daddy's slippin'