The Three of Us
For this track from "Welcome to the cruel world", you have to use two acoustic guitars.
I offer you the tab in two formats : a picture and with guitar-pro ( for the ones who don't know guitar-pro : click here for a trial version ).
The first guitar is tuned one tone lower and the second in F-open ( C, F, C, F, C, F). The tempo is free enough.
Guitar 1 :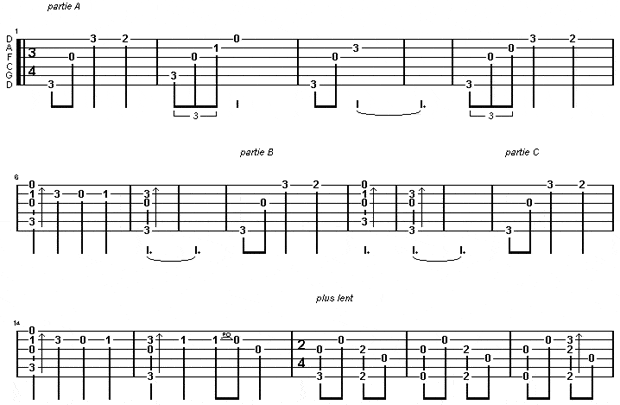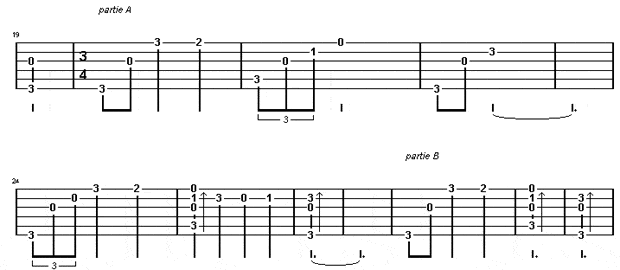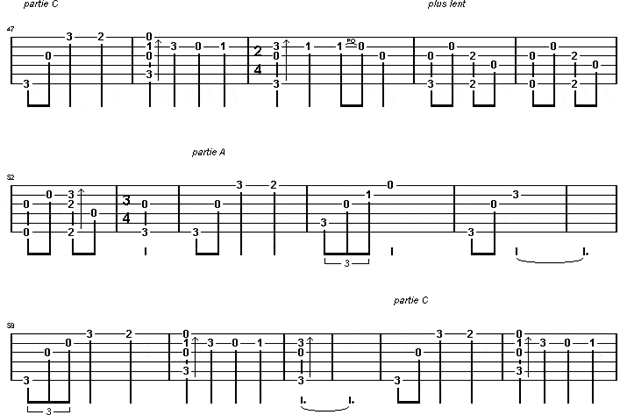 Guitar 2 :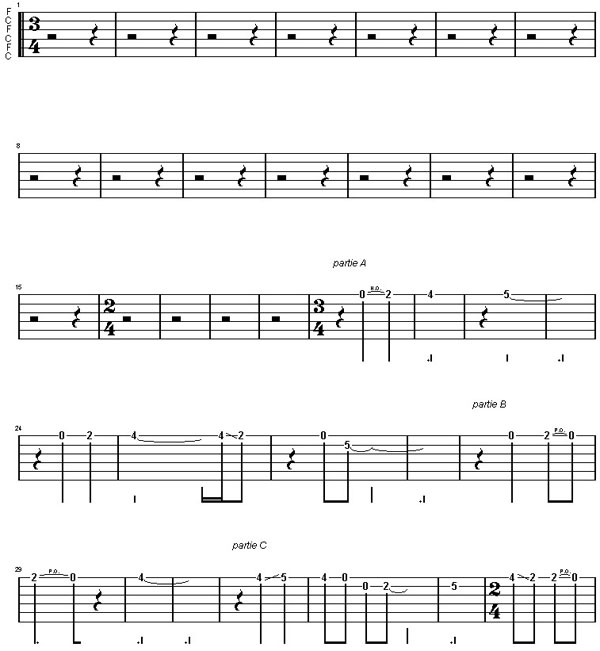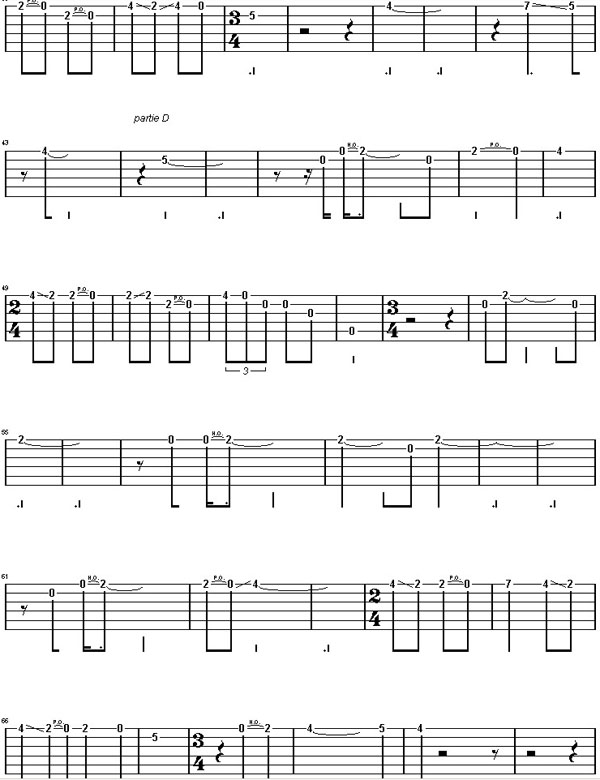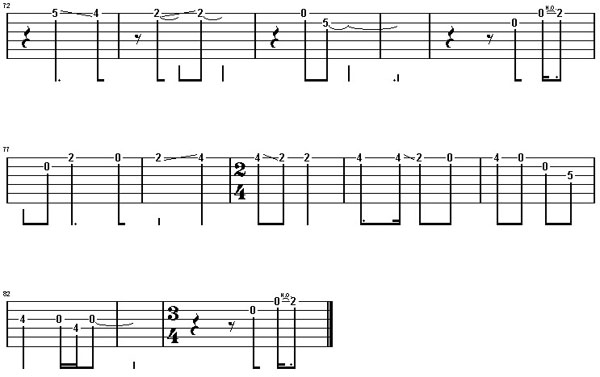 With guitar-pro : The Three of Us (16 Ko)