I'll Rise.
Ben Harper : Maya Angelou is a fantastic american writer. It's too a fabulous singer, a poetess... It's a very strong spirit. She is really fantastic. she does amazing things with words. she wrote novels and anthologies of poems during the 50's. She had been choosen to write and to recite a peom during the inauguration of President Clinton. When I wrote the Maya Angelou's poem for the first time, it was a great moment of inspiration for me. I changed a little the words; poems aren't songs and conversely. poem has a different phrasing. Lyrics must stick to the music. I often end my live performance with this title because it operates well at this moment. This song symbolizes uprising. A revolt of mind, a strengh, a comprehension. To refuse to submit to everybody. An aspiration to something better in the life. The greatest benediction is a benediction shared by everybody. It's a song about freedom. The 8 may 1994, at the Fillmore Theater of San Francisco he inserted for the first time into the original text of Maya Angelou, a sentence taken from "Get up, stand up" : "You can fool some people sometimes, but you cannot fool all the people all the time".
Ben Harper : " It's terrifying, but I just realize that Blacks always are slaves. Not slaves of Whites, but of generally accepted idea, lying conveyed by the TV, the cinema, a part of the newspapers. For a lot of white americans, Black is a violent, nasty, embittered man. Who steals and who takes drugs. In fact, the consommation of dope touchs much more Whites, middle-class and high-class people. Blacks haven't the means to buy the smack. It's the office worker of Los Angeles and New York, who take drugs, guys who drive in Mercedes. And that nobody talks about. No report at the TV on the bourgeois who take drugs, no articles in the newspapers. All thing we are talked about, it's the gangs, the Crips, the Bloods. How can we be amazed that the little mummy of Missouri shows me with suspicion when she meets me in the street?"
This song is on the album " Welcome to the cruel world". I just give you the chords for piano :
Am (2 bars), F (2 bars), Dm (2 bars), F (1 bar), Am (1 bar) and the same...
Lyrics :
You may write me down in history
With your bitter twisted lies
You may trod me down in the very dirt
And still like the dust I'll rise
Does my happiness upset you
Why are you best with gloom
Cause I laugh like I've got an oil well
Pumpin' in my living room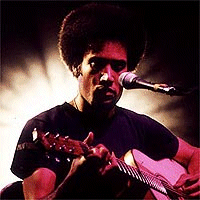 So you may shoot me with your words
You may cut me with your eyes
And I'll rise
I'll rise
I'll rise
Out of the shacks of history's shame
Up from a past rooted in pain
I'll rise
I'll rise
I'll rise
Now did you want to see me broken
Bowed head and lowered eyes
Shoulders fallen down like tear drops
Weakened by my soulful cries
Does my confidence upset you
Don't you take it awful hard
Cause I walk like I've got a diamond mine
Breakin up in my front yard
You may cut me with your eyes
And I'll rise
I'll rise
I'll rise
Out of the shacks of history's shame
Up from a past rooted in pain
I'll rise
I'll rise
I'll rise
So you may write me down in history
With your bitter twisted lies
You may trod me down in the very dirt
And still like the dust I'll rise
Does my happiness upset you
Why are you best with gloom
Cause I laugh like I've got an oil well
Diggin' in my living room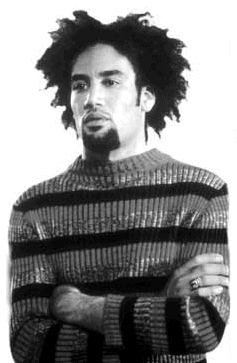 Now you may shoot me with your words
You may cut me with your eyes
And I'll rise
I'll rise
I'll rise
Out of the shacks of history's shame
Up from a past rooted in pain
I'll rise
I'll rise
I'll rise