Like a King.
You have to take an acoustic guitar for this superb track...
Ben Harper : "I could devote all my songs to the hate, condemn the gangs, the male chauvinism, the violence; this doesn't change anything. So I sing about the love. Even "Like a king", my song about Rodney King, is a song of love, with a soft, nonviolent chorus. It isn't a call to the hate. One of the first song I played to JP (Plunier) was Like a king and he adored. One day we were in the elevator of a label with a bigshot in a suit who humed Like a king. He would have heard the models which we sent. Some days later, we had an appointment with the boss of the label and we were adviced not to play this. It was this guy. I played it for him and it was his prefered song. On Like a king there are several rythms because the track is composed of three songs put end to end to give an impression of symphony. all of this rythms have different significations; they evoke recovery, spirituality or things more aggresive but you have to be musicologist to unearth them. The most important, it's to feel the things with his heart, the origins don't matter which. Drums and congas are the primary matter, the base food, the guitars are just condiments. The remix isn't a sample, it's real drums because we have the privilege to play with real musicians."
I offer you the tab in two formats : a picture and with guitar-pro ( for the ones who don't know guitar-pro : click here for a trial version ).
The guitar is tuned in D-open ( D, A, D, D, A, D). The tempo is 88.

the chorus :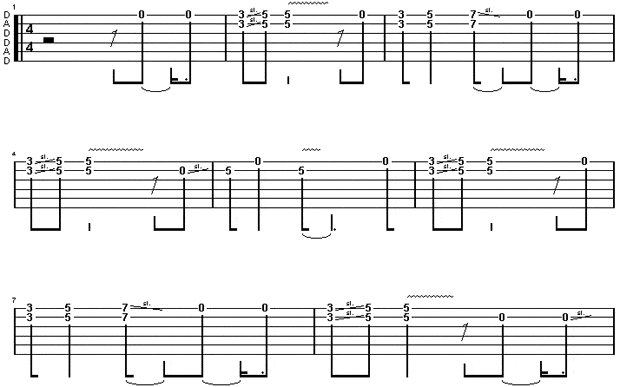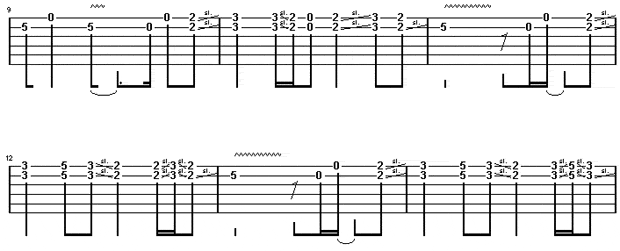 structur of the track : intro , couplet, refrain, couplet, refrain, solo, couplet then refrain to the end.
With guitar-pro : Like a king (5 Ko)
The bass is tuned in : G, D, A, D.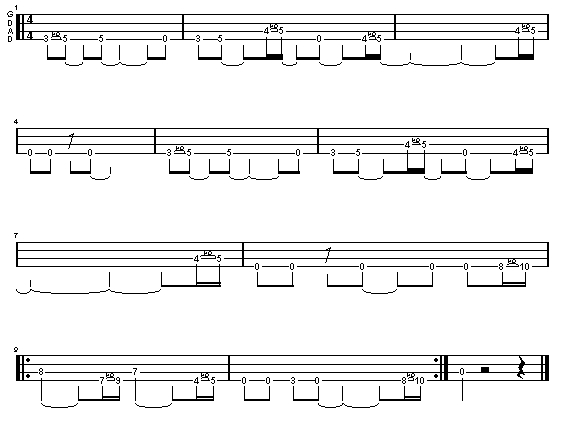 For the bass players, the guitar-pro version is available : Like A King for Bass (3 Ko).
Lyrics :
Well Martin's dream
Has become Rodney's worst
Nightmare
Can't walk the streets
To them we are fair game
Our lives don't mean a thing
Like a king, like a king, like a king
Rodney King, Rodney King, Rodney King
Like a king, like a king, like a king
How I wish you could help us Dr. King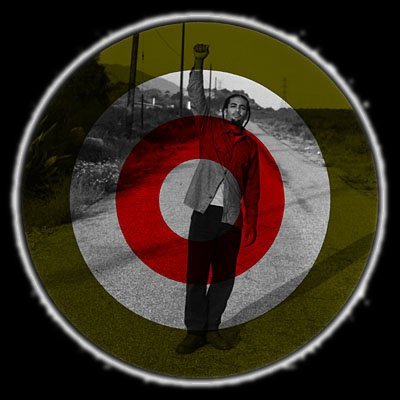 Make sure it's filmed
Shown on national T.V.
They'll have no mercy
A legal lynch mob
Like the days strung up from the tree
The L.A.P.D.
Like a king, like a king, like a king
Rodney King, Rodney King, Rodney King
Like a king, like a king, like a king
How I wish you could help us Dr. King
So if you catch yourself
Thinking it has changed for the best
You better second guess
Cause Martin's dream
Has become Rodney's worst
Nightmare
Like a king, like a king, like a king
Rodney King, Rodney King, Rodney King
Like a king, like a king, like a king
How I wish you could help us Dr. King