How Many Miles must we march.
For this track from the first album "Welcome to the cruel World", you have to use an acoustc guitar...
Ben Harper : "Some of my friends of school become engineers at Apple, others are in prison. At school, I was friend with everybody , the good students and the dunces. But the courses,I often follow them at the end of the class.From the first day, teachers choose their prefered students, who settle on the first ranks. Blacks and Mexicans appear rarely on the list. So, we stick together on the last ranks. The gang start here, at the end of the class. The system oppress us, so inevitably we gather together. We are young and innocent, we act the tough guys."
I offer you the tab in two formats : a picture and with guitar-pro ( for the ones who don't know guitar-pro : click here for a trial version ).
The guitar is tuned one tone lower ( D, G, C, F, A, D ). The tempo is 120.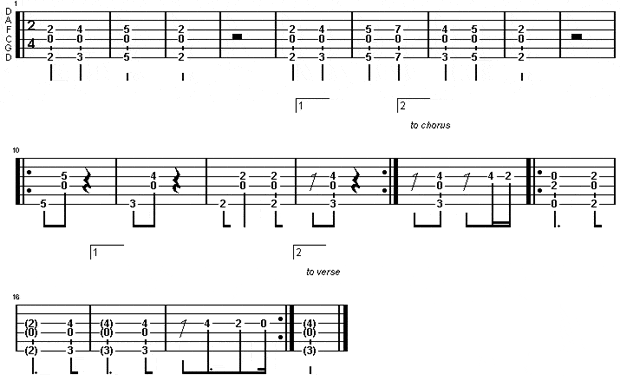 the chorus :
With guitar-pro : How Many Miles must we march (4 Ko).
Lyrics :
Exactly how much will have to burn
before we will look to the past to learn
we walk along this endless path
which has led us in a circle
so here we are right back
we can't let the future become our past
if we are to change the world
won't you tell
me tell me please
how many miles must we march
how many miles must we march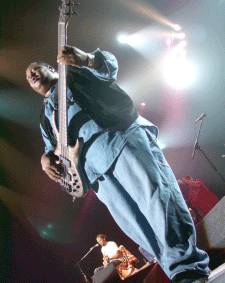 When I was a baby I was not prejudiced
hey how about you
this was something that I learned in school
something they taught us to do
we can't let the future become our past
if we are to change the world
won't you tell me
tell me please
how many miles must we march
how many miles must we march
There must come a day
when a box is not somebody's home
the unfinished work of our heroes
must truly be our own
we can't let the future become our past
if we are to change the world
won't you tell me tell me please
how many miles must we march (x6)