Breakin' Down.
A track from "Fight for your mind" not very difficult to play.
Ben Harper : "It's a song which is really build under the bass. I had a completely different version but JP (Plunier) hasfound the very swing line of bass and we have thought that it sounds really well together."
I offer you the tab in two formats : a picture and with guitar-pro ( for the ones who don't know guitar-pro : click here for a trial version ).
The guitar is tuned in G-open ( D, G, D, G, B, D). The tempo is 88.

the chorus: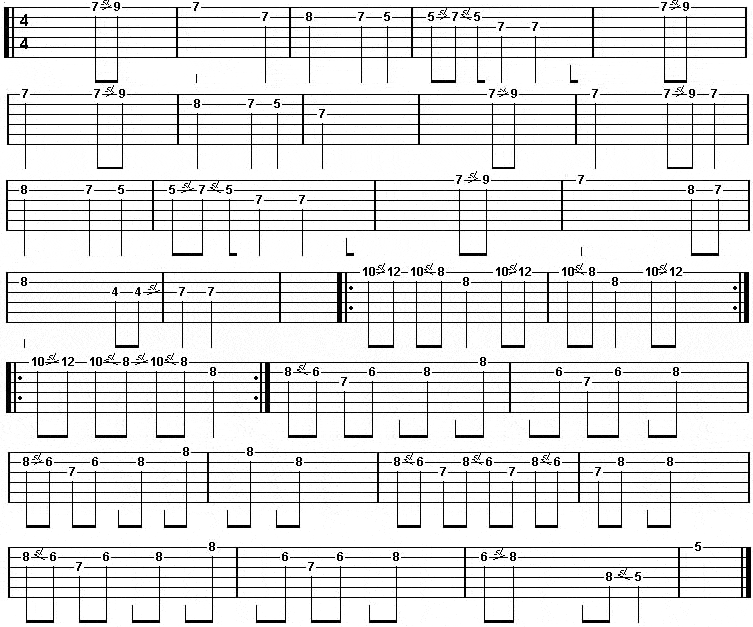 The bass is normally tuned. For the bass players this track is available with guitar-pro : Breakin'down for bass (2 Ko)

With guitar-pro : Breakin' Down. (3 Ko)
Lyrics :
You don't believe that I love you
And even if that was true
Why just to keep our unhappy home
I'm gonna try to pretend that I do
But I'm breaking down
I'm breaking down (3 x)
My baby she left me
said she ain't coming back around
and I'm breaking down
I'm breaking down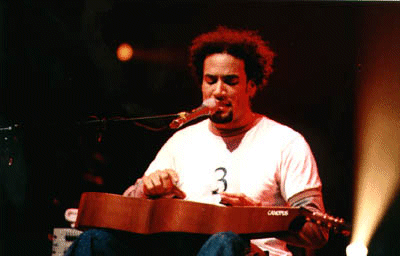 And if I thought that it was okay
For a grown man to cry
I would have filled up the whole mighty ocean
When she said goodbye
And I'm breaking down
I'm breaking down (3 x)
ou know my baby she left me
said she ain't coming back around
and I'm breaking down
I'm breaking down
One day you said everything was just right
I don't see how it changed overnight
One day you said everything was so strong
The next day you turn to me and say
It's been wrong all along
Oh and now you won't even look at me
You pass me by in the street and you won't even speak
I never meant to cause you any harm
How could two people start so close
And end up so far
I'm breaking down (4x)