Ground on down.
For this track from "Fight for your mind",you have to use an electric guitar with a clean sound and a little chorus...
I offer you the tab in two formats : a picture and with guitar-pro ( for the ones who don't know guitar-pro : click here for a trial version ).
The guitar is tuned in C-open ( C, G, C, C, G, C). The tempo is 86.

and the chorus: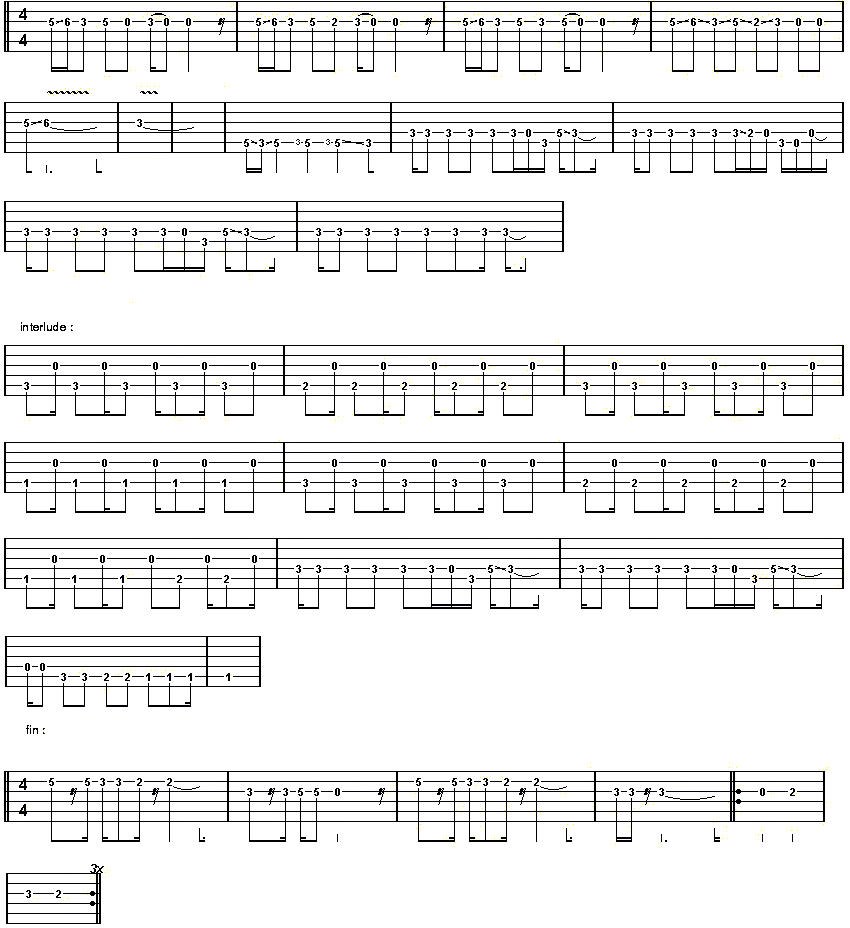 With guitar-pro : Ground on down (2 Ko).
Lyrics :
I believe in a few things
God the devil and love
cause I've looked up from the bottom
and I've stared down from above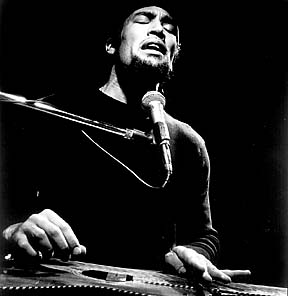 I have faith in a few things
divinity and grace
but even when I'm on my knees
I know the devil prays
and you're working your way
from the ground on down
I hate to say I love you
because it means that I
will be with you forever
or will sadly say goodbye
I love to say I hate you
because it means that I
will live my life happily without you
or will sadly live a lie
and you're working your way
for the ground on down
life is short
and if your lookin' for extension
with your time
you had best do well
cause there's good deeds
and there is good intention
they're as far apart
as heaven and hell
and you're working your way
from the ground on down