When it's good .
* 04/11/02 - Bimbo's 365 Club: San Francisco, CA - After an acoustic medley of his previous albums, Ben Harper presents this never released song. He is accompanied by his percussionnist Leon Mobley.
* 04/27/02 - Last Call with Carson Daly, NBC Studios: Burbank, CA
* 05/25/02 - Sasquatch Music Festival, Gorge Amphitheater: George, WA
* 06/20/02 - Telluride Bluegrass Festival: Telluride, CO
* 06/22/02 - Bonnaroo Music Festival: Manchester, TN
Done in the spirit and sound of the Delta Blues era, this song captures the blues, and allows Ben and his weissenborn to shine in a manner unseen in his work since the Pleasure and Pain LP, which is mostly comprised of old blues covers. This one is a Ben original, and a song that grabs hold of you in a way that only a blues song can.

Lyrics :
You're a prison I can't escape
You're a decision that I never make
You heard me laughing
You heard me weep and moan
Cause when it's good it's so, so good
And when it's gone.....it's gone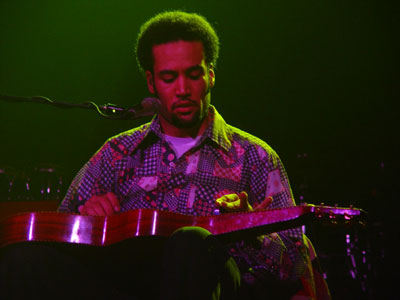 They say that time is gonna kill the pain
I say that pain is gonna kill my time
Now won't you save me
Or just leave me alone
Cause when it's good it's so, so good
And when it's gone, it's gone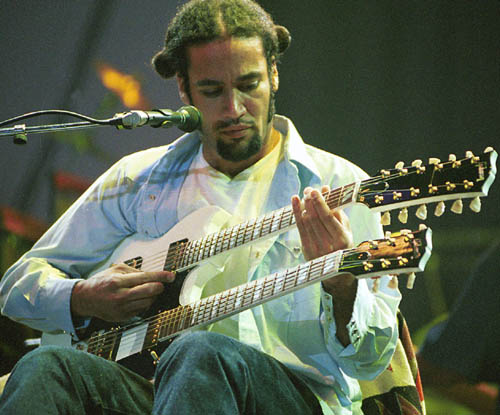 I hang your picture right above my mind
Don't do anything you can't deny
I could never be your pawn
Cause when it's good it's so, so good
And when it's gone, it's gone
Some drink to remember
Some to forget
Some for satisfaction
Some to regret
I hope a brighter day to you I've shown
Cause when it's good it's so, so good
And when it's gone, it's gone
And when it's gone, it's gone
And when it's gone, it's gone
Oh when it's gone, it's gone