With my own two hands.
This is the first single off the new album. Given the state of world affairs, it seems as if this song couldn't have come at a better time. At the same time, Ben Harper serves notice that this album will be different. In the true spirit of a Marley, Ben brings us a reggae sound that is qualitatively as strong as almost any other artist since Marley. Sure, it's not Marley, and no one can truly capture what he did in that time, but surprisingly, Ben Harper captures much of the vibe, and all of the emotion. The first lesson is learned: Ben Harper can do reggae, and do it well.
The video was shot by roger steffens at his house in la. he is the holder of the reggae archives and ben was filmed in his backyard and in the archives record room i believe.
Concerning the tab : there are three guitars : 2 rythmic guitars with a clean sound, quite fine that is with low bass and trebble not too high (add a wah-wah pedal). The trird guitar is the lead guitar with a warmer sound and more saturation (ideally use a stratocaster), the best is to use the central pickup or the sleeve one.
I give you an acoutic version and the album version with the bass (lead guitar, rythmic guitar, solo and bass).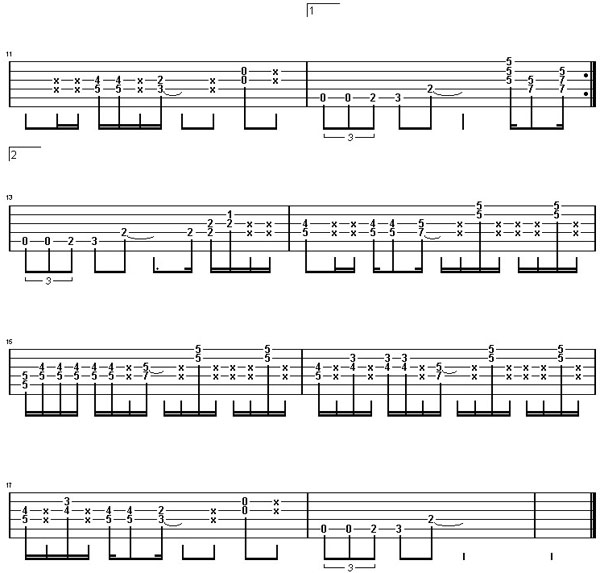 Acoustic version with guitar pro : With My Own Two Hands (acoustic)
Album version with guitare pro with bass : With My Own Two Hands (album)
Lyrics :
Oh- I can change the world, with my own two hands
And make it a better place, Oh- with my own two hands
And make it a kinder place, with my own two hands
Oh- with my own
With my own two hands
Oh- I can make peace on earth, Oh- with my own two hands
And I can clean up the earth, with my own two hands
And I can reach out to you, with my own two hands
Oh- with my own
With my own two hands
Oh- with my own
With my own two hands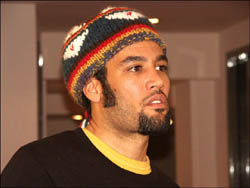 [credit : Emmanuel Rivet]
I'm gonna make it a brighter place, Oh- with my own two hands
I'm gonna make it a safer place, Oh- with my own two hands
I'm gonna help Jah human race, Yes- Oh- with my own two hands
Oh- with my own
With my own two hands
Oh- with my own
With my own two hands
Now I can, I can hold you, Oh- with my own two hands
And I, and I can comfort you, with my own two hands
But you got, got to use, Oh- use your own two hands
Use your own, use your own two hands
You got to use your own,
Oh- use your own two hands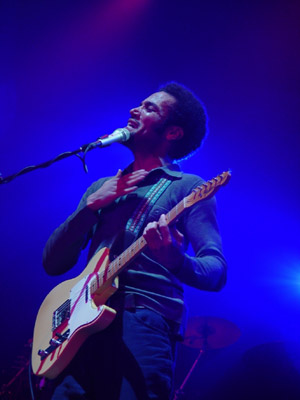 Oh- with our own, with our own two hands
Oh, now, now, with our own
Oh- with our own
With our own two hands
Oh- with our own
Oh- with our own
With our own two hands
Come on
Oh- with our own
With our own two hands ...
With my own
With my own two hands