Touch from the Lust.
* 08/19/00 Sandy Point Beach: Boise, ID - 08/20/00 CDA Greyhound Park Amphitheatre: Post Falls, ID
* 08/23/00 Jack Singer Concert Hall, Calgary PAC: Calgary, AB, Canada - 08/25/00 Plaza of Nations: Vancouver, BC, Canada
* 08/29/00 Memorial Auditorium, Sacramento Convention Center: Sacramento, CA - 08/31/00 County Bowl: Santa Barbara, CA
* 09/03/00 The Showplace at Portland Meadows: Portland, OR - 09/13/00 Red Rocks Amphitheatre: Morrison, CO
* 09/16/00 American Theatre: St. Louis, MO - 09/18/00 Taft Theatre: Cincinatti, OH - 09/21/00 Sears Theatre, Air Canada Centre: Toronto, ON, Canada
* 10/08/00 Hamilton Warren Amphitheater: Sedona, AZ (tease).
The first rocker from the new album, it features the swirly fuzzy sound of previous electric Ben Harper. Only this is a more mature version of Ben Harper. Certainly, the talent was there in previous albums for some solid rock sound, and here it is harnessed properly. The song soars in ways that Ben Harper was previously unable to in the studio on a rock song.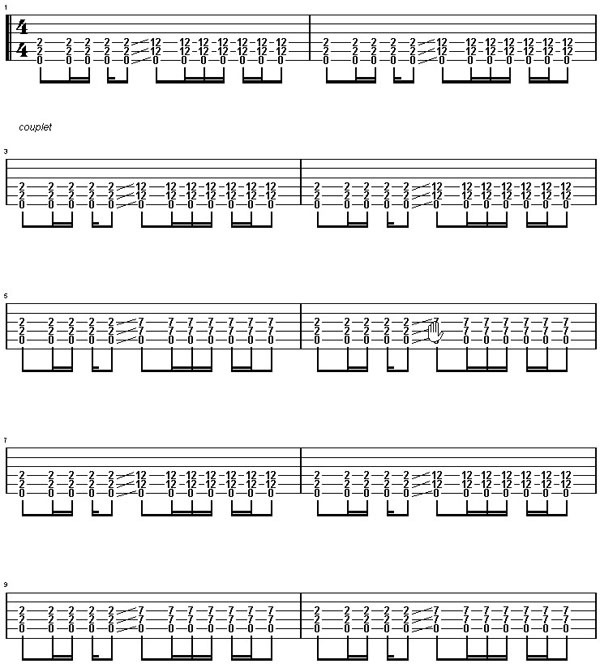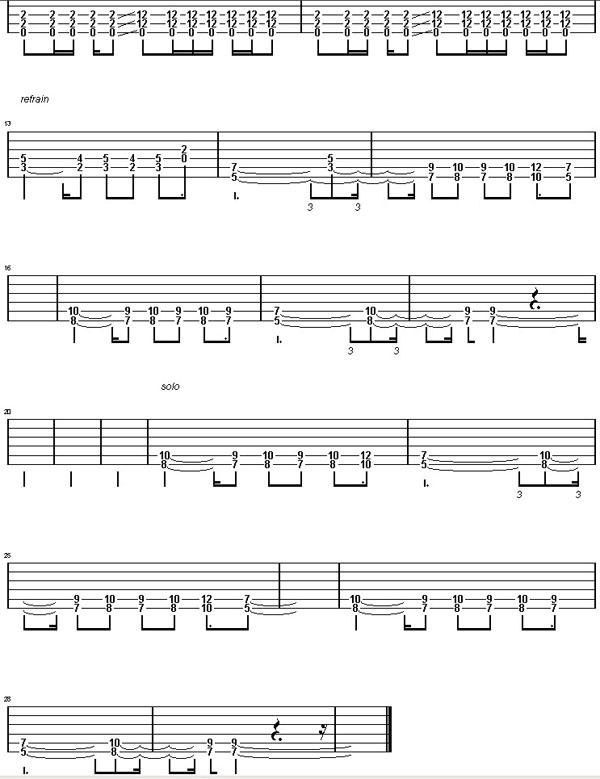 and the solo :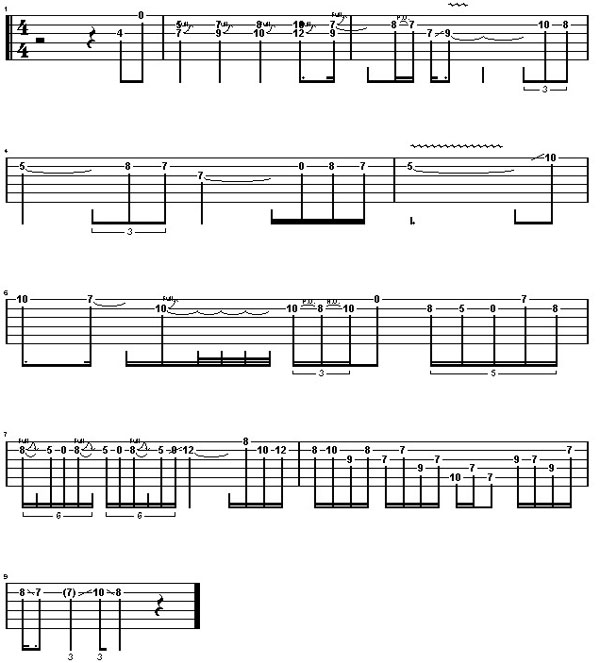 And under guitar pro format : Touch from the lust.

Lyrics :
I need to sleep... but I'm too tired
I need to come down...cause lord I'm too wired
When the sun comes up... I miss the moon
I know tomorrow...is gonna come too soon
It's gonna come too soon
She only wants to be wanted
But time crumbles blue roses to dust
Now, I long to feel the touch from your lust
The scars on your back
They tell where you've been
But I'll roll like the ocean
If you'll blow like the wind?
Sweet Texas angel
What have your blue eyes seen?
I'll be your country gentleman
If you'll come be my Mason-Dixon Queen
She only wants to be wanted
But time crumbles blue roses to dust
Now, I long to feel the touch from your lust
You're so much sweeter
Than the rest
You're what lies
Between pain and death
Sinner and saint
Call you by name
If youre gonna take the praise
You're gonna have to learn to take the blame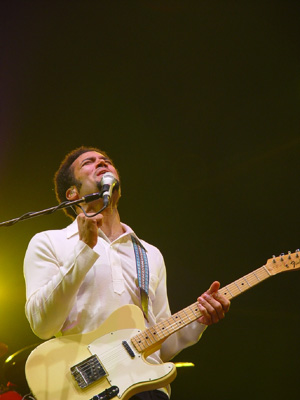 She only wants to be wanted
But time crumbles blue roses to dust
Now, I long to feel the touch from your lust