Two Hands of a Prayer.
For this track from the last album, you have to use an acoustic guitar.
I offer you the tab in two formats : a picture and with guitar-pro ( for the ones who don't know guitar-pro : click here for a trial version ).
The guitar is normally tuned. The tempo is 76.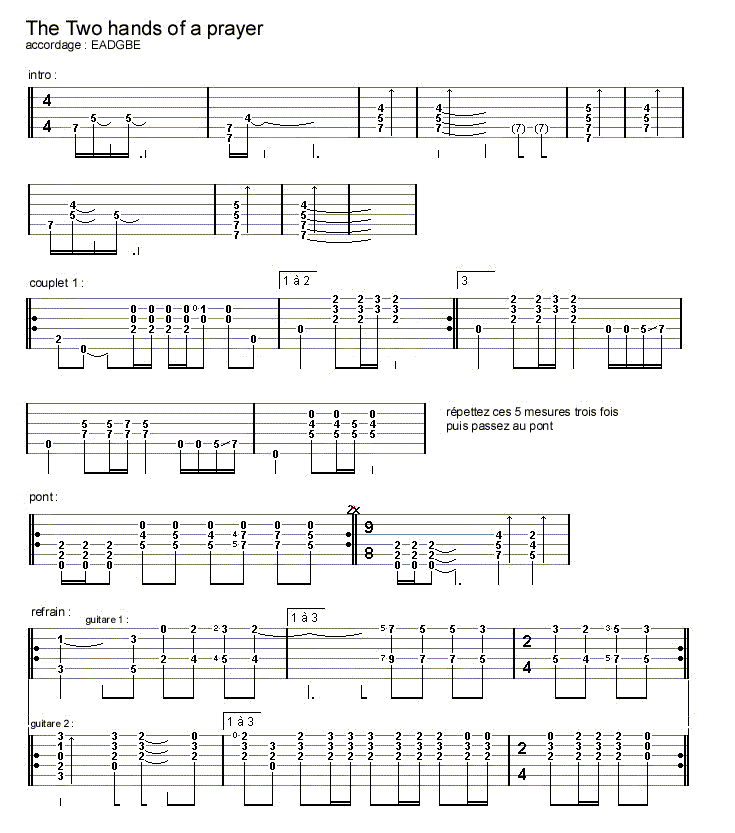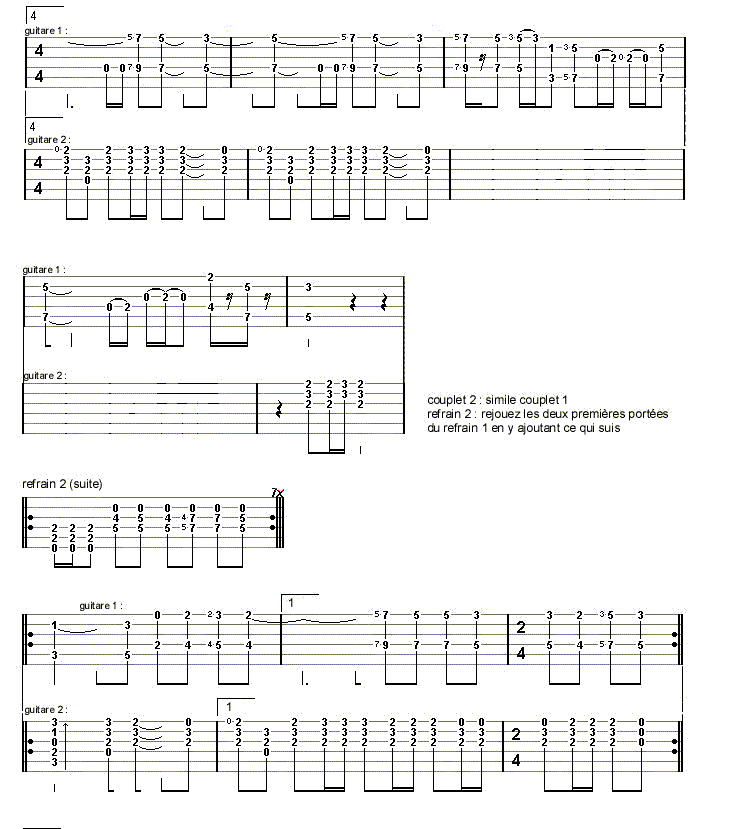 With guitar-pro : Two Hands of a Prayer (32 Ko) with all instruments : guitars,bass and drums !!
Lyrics :
First time that I saw her she had white doves in her eyes
She spoke to me but I could not reply, not reply
She was a stranger I had known for years
She brought to me so many smiles and tears, smiles and tears
The two hands of a prayer
Together like the two hands of a prayer
Together like the two hands of a prayer
Together like the two hands of a prayer
Tired maid slowly drifts into the past, into the past
And finds a home where echoes rest, echoes rest
She softly kissed my mind, my mind
And whispered what will we do with time, do with time
The two hands of a prayer
Together like the two hands of a prayer
Together like the two hands of a man
Together like the two hands of a man
Am I the man I choose to be, choose to be, choose to be
Or just the man I used to be, used to be
Another man I want , want to be, I want to be
And this question it keeps haunting me, haunting me
The two hands of a prayer
Together like the two hands of a prayer
Together like the two hands of a prayer
Together like the two hands of a man A prayer