Suzie Blue.
For this track from the last album, you have to use an electric guitar with distorsion...
Ben Harper : "Suzie Blue has been recorded in one recording. It is JP who had the idea to give to Suzie Blue a New-Orleans of 30's sound. We accentuated the Country-Blues in order to make it sound like an old 78t. Concerning the effect which gives this aspect of old vinyl, I prefer to keep the secrecy. At Claremont, there was a bar - the Nick's Café - where each thursday for twentyyears , played a jazz group from New-Orleans. Everybody trained there but this orchestra has always amazed me . When I have composed this song, I already knew that it will beperfect to retranscript the New-Orleans aspect I needed. "
I offer you the tab in two formats : a picture and with guitar-pro ( for the ones who don't know guitar-pro : click here for a trial version ).
The guitar is normally tuned. The tempo is 120.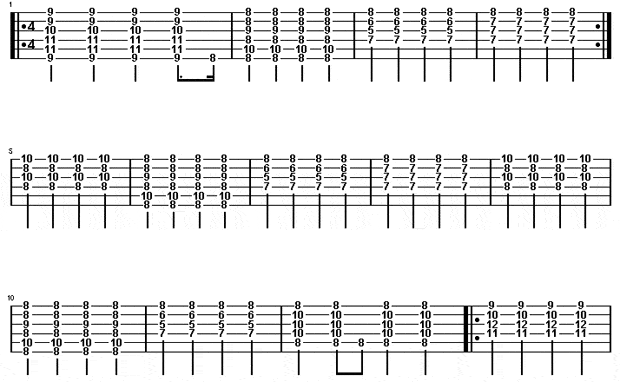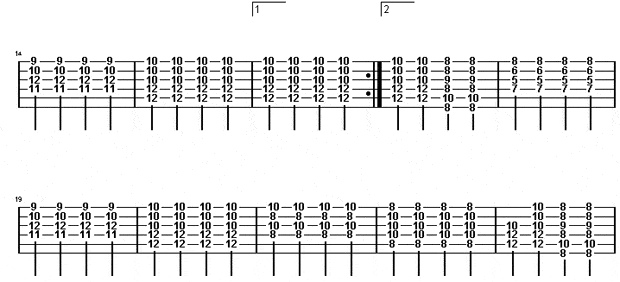 With guitar-pro : Suzie Blue. (7 Ko)
There's too an acoustic version :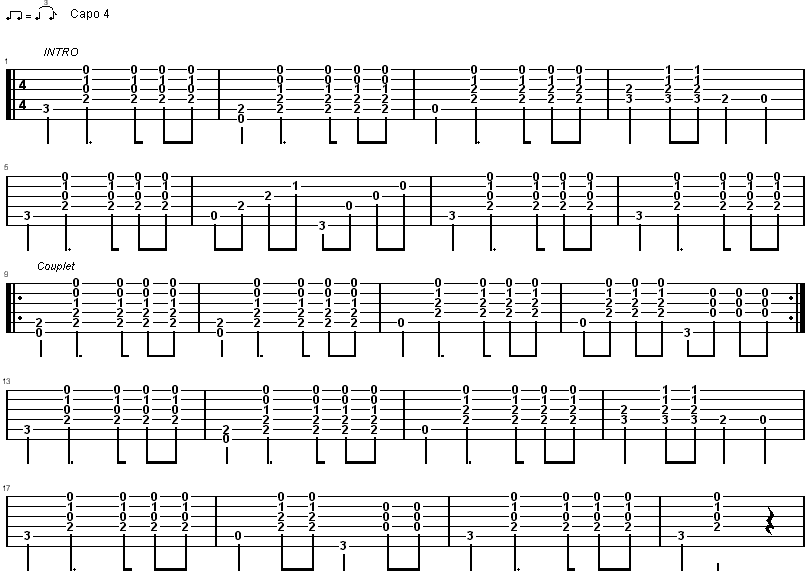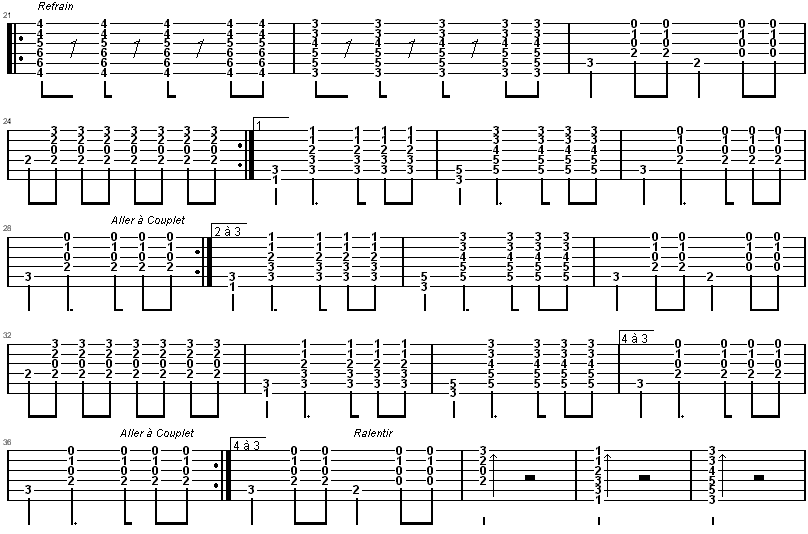 Lyrics :
Won't you sing me the blues
Won't you sing me the blues
Sing me something my heart
can use misery loves a symphony
Does your face your pretty face
get lost in a crowd
And you say no one's there
To hear you cry out loud
What will you do,
Suzie Blue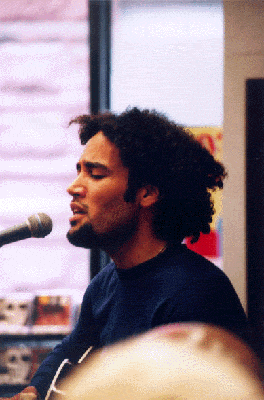 Where did you learn to do that so well
Where did you learn to do that so well
I guess that would be like kiss and tell
If it's a secret, why did you show me
But your far away from the love you used to hold
don't sit and watch your self grow old
The day is new,
Suzie Blue
The day is new,
Suzie Blue
Real life has let you down
Real life has let you down
Someone stripped the shoes from your ground
Everybody is always somebody's something
Kissing from heaven in your arms
And we'll make love to the memories
They will always see us new,
Suzie Blue
The day is new,
Suzie Blue
The day is new, Suzie Blue