Steal my Kisses.
A track from the last album "Burn to Shine" very interesting to play.
Ben Harper : "It is a melody style Nashville sung in Reggae. It is our road manager, who you can here in the introduction. I wrote this song at Nashville in the coach of the tour. I have started to balance the rythmic very funky and he showed up by starting to do this beat with his mouth. Everybody laughed at him but finally it sounds quite good. Then , we made it hear to JP who found that this will be perfect for the introduction. So we put it on the album. The Hip-Hop movement has always strongly interested me and I really would like to participate to an album with the Roots or Public Ennemy."
I offer you the tab in two formats : a picture and with guitar-pro ( for the ones who don't know guitar-pro : click here for a trial version ).
The guitar is tuned one tone lower ( D, G, C, F, A, D ). The tempo is 102.


With guitar-pro : Steal my Kisses (36 Ko) with all instruments : guitar, bass, drums and even human beat box !!
Lyrics :
I put into Nashville, Tennessee
but you wouldn't even come around to see me
And since your headin up to Carolina
You know I gonna be right there behind you
'Cause I always have to steal my kisses from you
Always have to steal my kisses from you
Now I love to feel that warm southern rain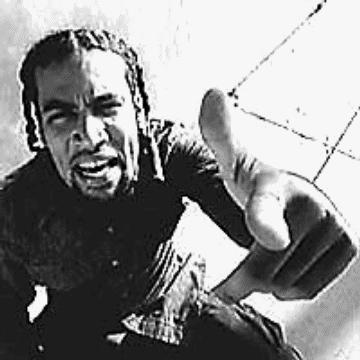 just to hear it fall is the sweetest sounding things
And to see it fall on your simple country dress
it's like heaven to me I must confess
'Cause I always have to steal my kisses from you
Always have to steal my kisses from you
Now I've been hangin around you for days but when I'm leanin
you just turn your head away I know you didn't mean that
She said I love the way you think but I hate the way you act
'Cause I always have to steal my kisses from you
Always have to steal my kisses from you