Show me a little Shame.
For this track from the last album, you have to use an electric guitar with distorsion...
Ben Harper : "On Show me a little shame, which is a R&B, I have been inspired by Al Green and Otis Redding."
I offer you the tab in two formats : a picture and with guitar-pro ( for the ones who don't know guitar-pro : click here for a trial version ).
The guitar is normally tuned. The tempo is 80.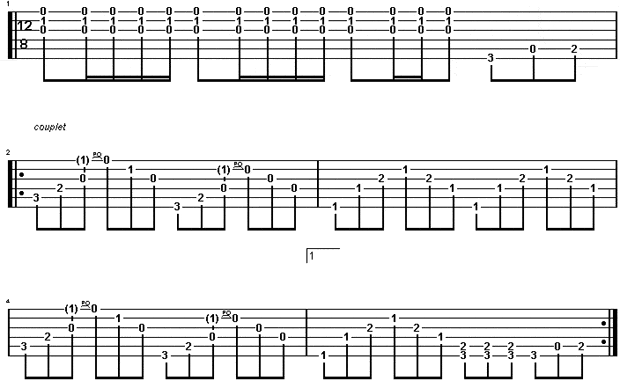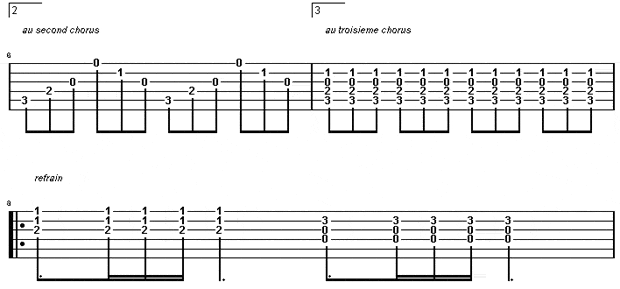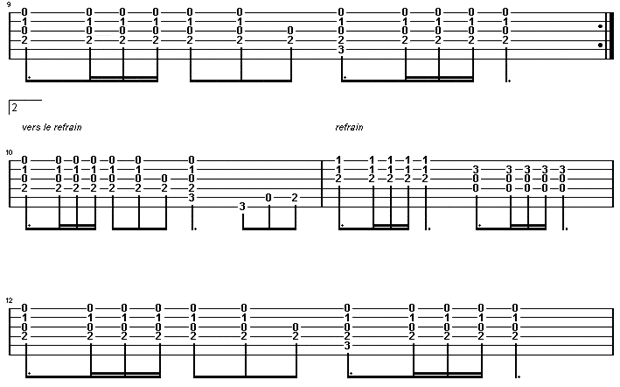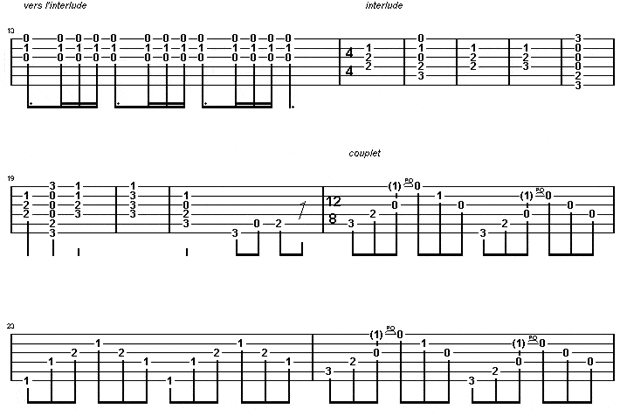 With guitar-pro : Show me a little Shame ( 6 Ko).
Lyrics :
You, you've been looking at me just a little too long,
now I can never look the same
Blindness and kindness,
there's no difference in the two
when I can no longer see the good in you
So won't you show me a little shame
Won't you show me a little shame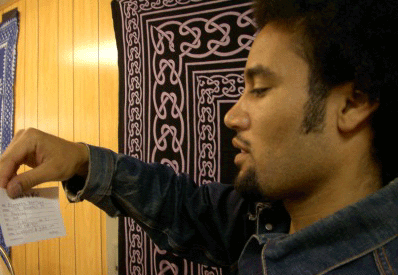 Now 'cause I'm, I'm a gentleman before gentlewomen
so-called ladies keep breakin my heart
Show me your house show me your home
show me how it could all fall apart
So won't you show me a little shame
Won't you show me a little shame
Won't you show me a little shame
'Cause now I wake up in the morning
more tired than before I slept
I get through crying and I sat up and before I wept
I get through thinking and the thoughts have left my head
I get through speaking and I can't remember not a word that I said
You change your mind so many times,
I wonder if you have a mind at all
And I rather be by myself than to have your lonesome company come to call
So won't you show me a little shame
Won't you show me a little shame
Won't you show me a little shame