Please Bleed.
One of the main title of the last album and not very difficult to play...
Since 1998, Ben uses on stage and also in studio, his Asher Ben Harper Model.
Ben Harper : "I continue to use my Weissenborn; on the introduction of "Please bleed", I femt that the feedback of a Weissenborn was more appropriate."
offer you the tab in two formats : a picture and with guitar-pro ( for the ones who don't know guitar-pro : click here for a trial version ).
The guitars are tuned one tone lower, the bass is tuned one tone lower. The tempo is 122.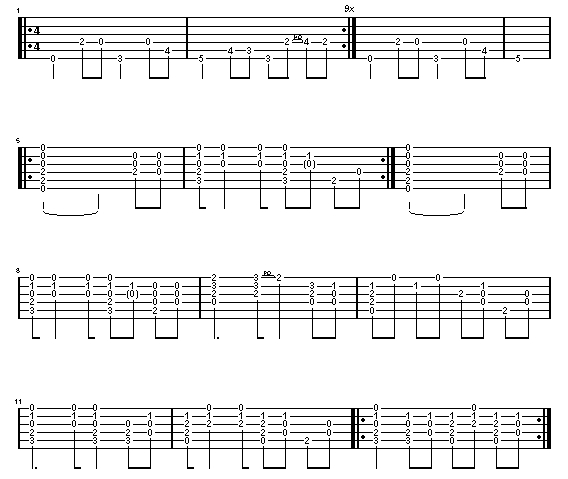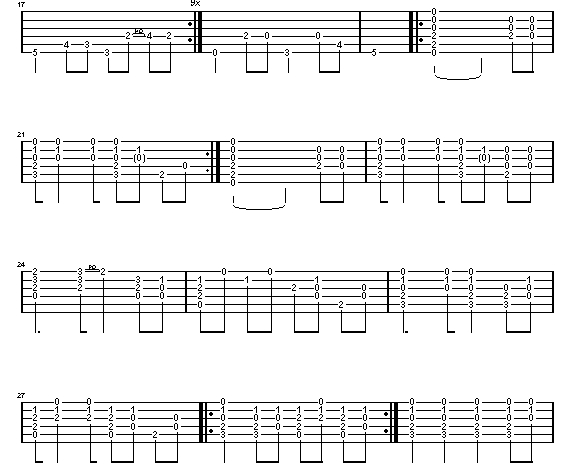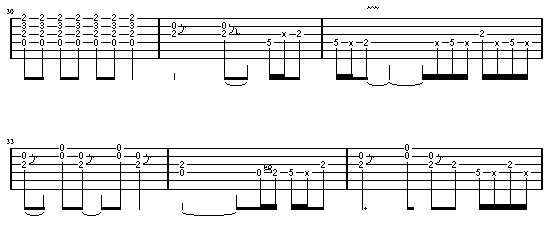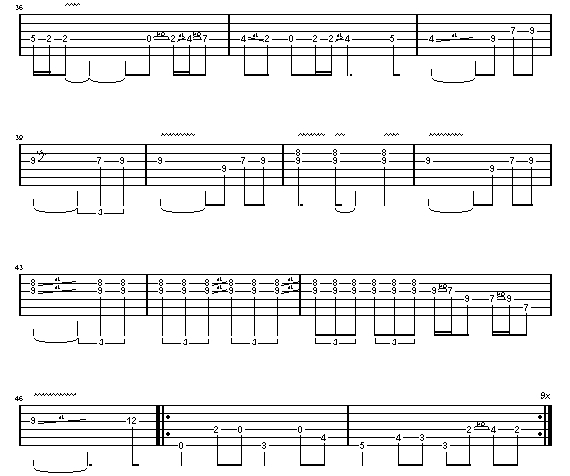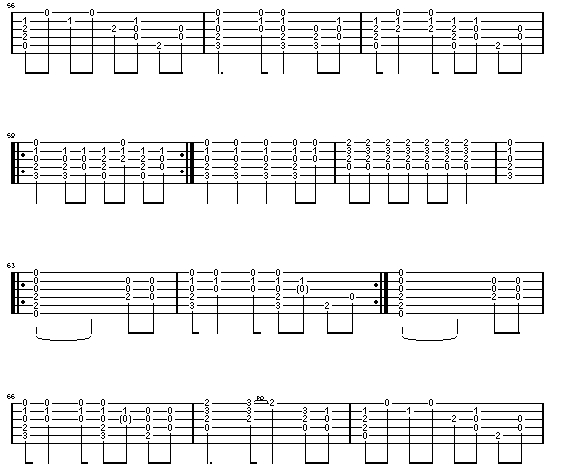 I give you the structure of the track :
intro, verse, refrain, intro (2 times), verse, refrain, solo, intro (2 times), verse and refrain...
With guitar-pro : Please Bleed (26 Ko). The bass is on the third track.
Paroles :
Make me feel like a beggar
Make me feel like a thief
Make me feel like a battle, that cannot end in peace
Make me feel like running,
as if I've lost my nerve
Make me feel like crying, tears I don't deserve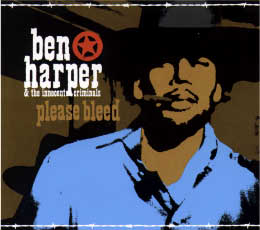 Please bleed
So I know that you are real
So I know that you can feel
The damage that you've done
Who have I become
To myself
I am numb, I am numb, I am numb
Is this really living
Sometimes it's hard to tell
Or is this a kind of gentler hell
Turn out the lights
and let me stare into your soul
I was born and bled for you old
Please bleed
So I know that you are real
So I know that you can feel
The damage that you've done
Who have I become
To myself
I am numb, I am numb, I am numb
Never said thank you
Never said please
Never gave reason to believe
So as it stands I remain on my knees
Good lovers make great enemies
Please bleed
So I know that you are real
So I know that you can feel
The damage that you've done
Who have I become
To myself
I am numb, I am numb, I am numb