Beloved One.
For this track of the last album, there are two versions : the album version and the live version.
Ben Harper : The sound enginneer, Eric Sarafin, plays concert piano ; he has a classic instrumentist formation and he immediatly understood the spirit of the song.
I offer you the tab in two formats : a picture and with guitar-pro ( for the ones who don't know guitar-pro : click here for a trial version ).
The guitar is tuned with the normal tune.
live version :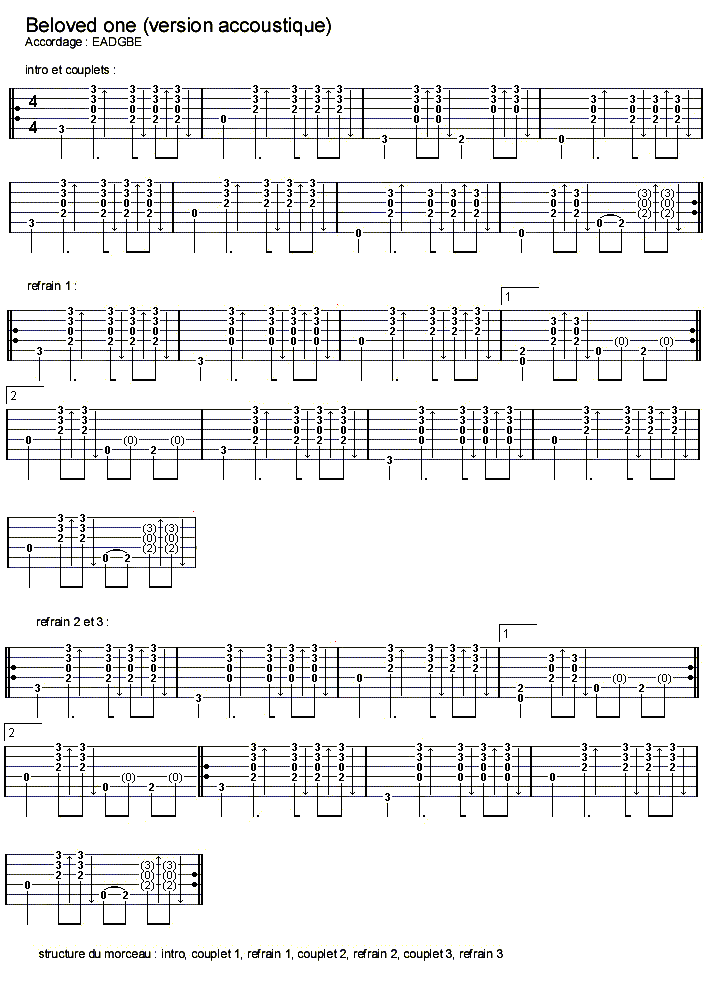 With guitar-pro : Beloved one (6 Ko).
Lyrics :
We have both been here before
Knockin' upon love's door
Begging for someone to let us in
Knowing this we can agree to keep each other company
Never to go down that road again
My beloved one, my beloved one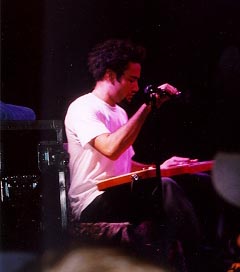 Your eyes shine through me
You are so divine to me
Your heart has a home in mine
We won't have to say a word
With a touch all shall be heard
When I search my hearth it's you I find
My beloved one, my beloved one, my beloved one
You were meant for me,
I believe you were sent to me from the dreams trailing to my heart
Hold your body and close to me
You mean most to me
We will keep each other safe from harm
My beloved one, my beloved one, my beloved one